Seeking a skate: Wondering about the whereabouts of a piece of White Center history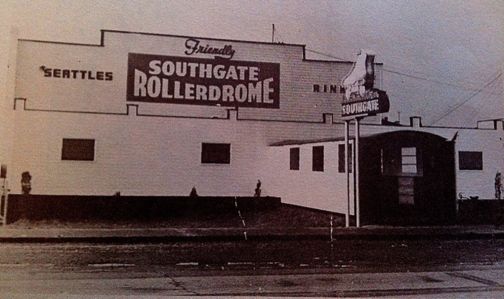 A request we were asked to share with you, from Andrew McCarty:
I am wanting to find out if anyone locally has any information regarding what happened to the old skate boot sign that was on the top of the Southgate Roller Rink. (originally called the Southgate Rollerdrome back in the day)

Obviously the sign disappeared at some point, and the current owners do not know where. I'd love to get any information regarding its whereabouts or even some better pictures of the sign as I am trying to organize a group to either find the original and restore it, or craft a new one. It looks like from pictures that I've seen, that it had neon lighting, but because the photos are so grainy and in black and white, it would help to have better quality photos if we decide to craft ourselves a new one.

Any help would be great! Please e-mail dr.andros@comcast.net with any information.

Thank you very much!
You can follow any responses to this entry through the RSS 2.0 feed. Both comments and pings are currently closed.