Tonight in nearby South Park: Christmas party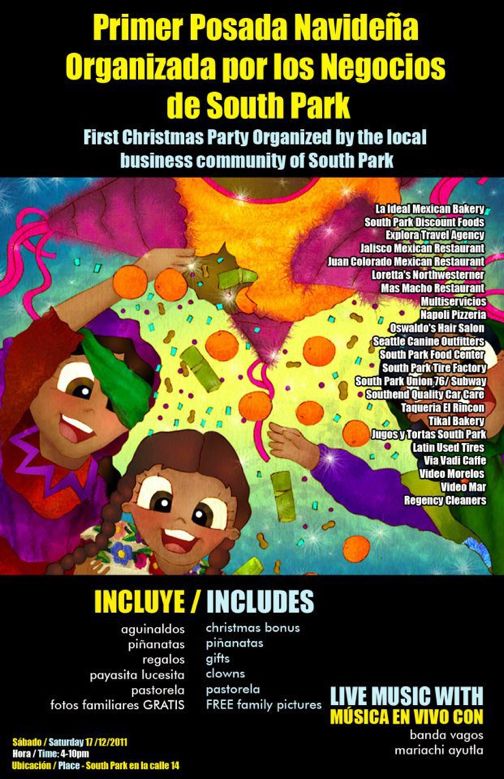 The flyer says it all, in two languages: South Park invites you to a Christmas party on 14th tonight, 4-10 pm, sponsored by its business community!
You can follow any responses to this entry through the RSS 2.0 feed. Both comments and pings are currently closed.