White Center Halloween 2011: Trick-or-treat!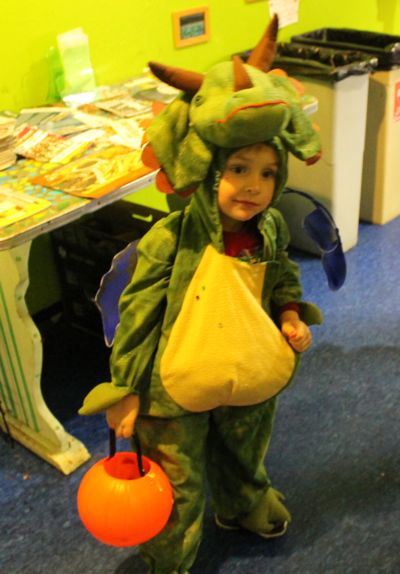 Last night, the pumpkins … tonight, the little punkins! Or, dinosaurs. This guy in green was moving along 16th SW with his adult chaperones during White Center merchants' trick-or-treat event tonight – we caught up with him at Full Tilt Ice Cream, where proprietor Justin Cline, costumed as, well, an indie ice-cream mogul, had candy waiting: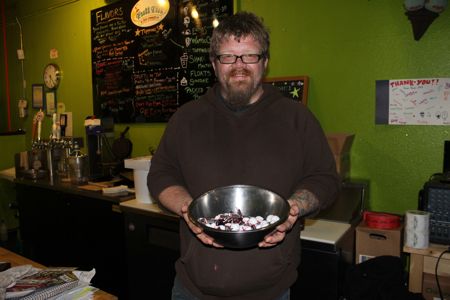 Across the street, it was a trick-or-treating lull, but we caught two businesses with cool jack-o-lanterns – first, you'll recognize the "power to the people" Proletariat Pizza fist: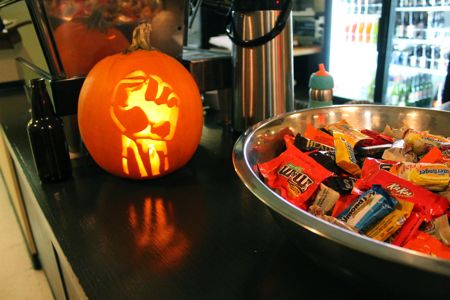 And over at the T-shirt place, we couldn't get the entirety of the carved "RAT CITY" in a single shot, but here's the first half – and the obligatory rat: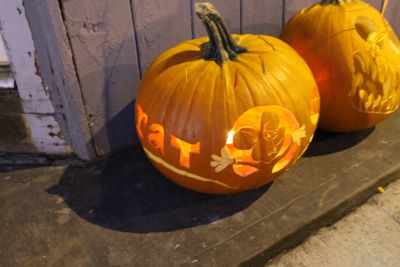 Happy Halloween!
You can follow any responses to this entry through the RSS 2.0 feed. Both comments and pings are currently closed.