Pumpkins outside the Pub: 1st-ever White Center carving contest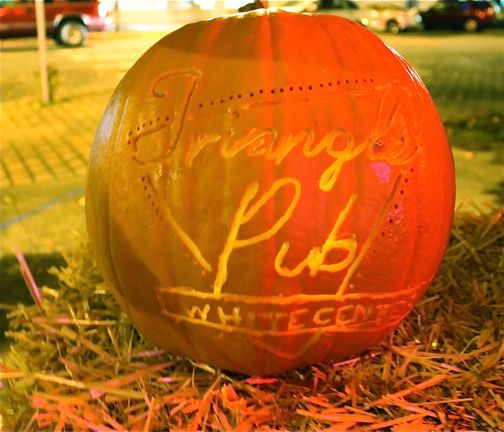 Right outside Mac's Triangle Pub in the Delridge Triangle, the first-ever White Center Pumpkin Carving Contest brought in a smattering of spirited entries tonight. Including that one with the Mac's logo! Judging is still under way as we write this, but we'll admit to a soft spot for the "Angry Birds" pumpkin, whose carver John Tarrant agreed to pose with his creation: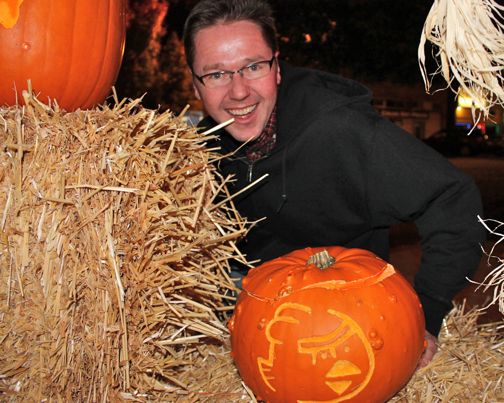 Two more of the entries glowing in the not-that-chilly air under a canopy in front of the pub: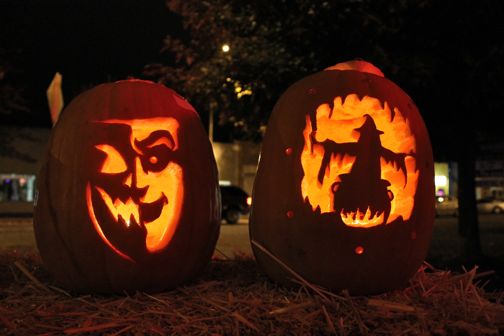 The pumpkins will be on display during White Center business-district trick-or-treating Halloween night, 5-8 pm.
You can follow any responses to this entry through the RSS 2.0 feed. Both comments and pings are currently closed.