Video: Aviation Justice event flies into a late-summer night at Café Rozella
They're A Punk and His Guitar – and they featured an accordion, too. They were part of the scene on a gorgeous late-summer night on the West Seattle side of White Center, as Café Rozella hosted an event looking ahead to next month's Seattle stop of the Aviation Justice tour.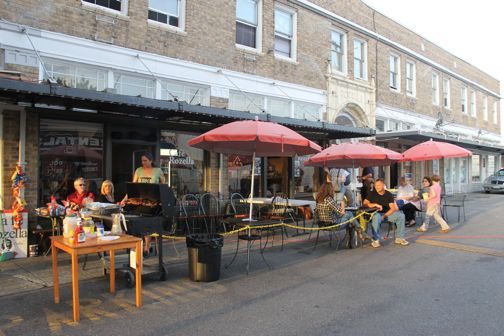 Aviation Justice is an advocacy group working to raise awareness of aviation-related issues including aircraft and pollution noise. Its big local event brings two UK activists here on October 26th, 5-9 pm, at Town Hall in downtown Seattle.
You can follow any responses to this entry through the RSS 2.0 feed. Both comments and pings are currently closed.