White Center businesses: Marv's Broiler sign gets TLC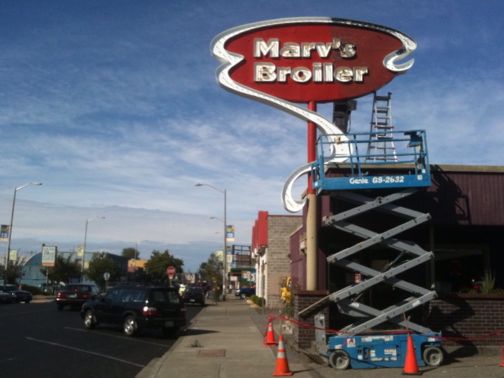 Take a close look – WCN contributor Deanie Schwarz took that photo on Friday, and this photo exactly one week earlier: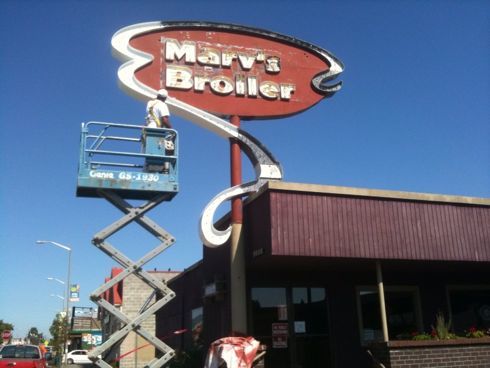 You can see a bit of progress, as the iconic Marv's Broiler sign on 16th SW gets a facelift, Deanie reports. She talked with manager/bartender Tammy, who says Marv's owners will be restoring the sign's neon and lights, with the help of White Center Community Development Association grants. Tammy also told Deanie that the rest of Marv's exterior will get new paint in the coming year.
You can follow any responses to this entry through the RSS 2.0 feed. Both comments and pings are currently closed.