Update: Car flipped in Shorewood at 28th/106th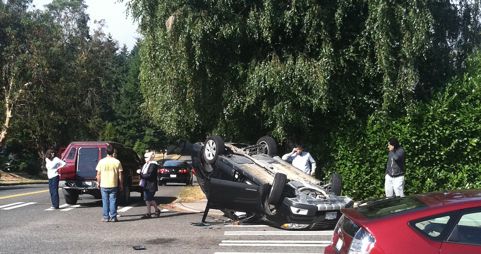 11:08 AM: Sarah took this photo before King County Sheriff's Deputies had even arrived, so we have no other details, but we're en route to check. 28th/106th, taken just before 11 am Thursday. More to come.
UPDATE: Nobody hurt; the crash was only blocking part of the intersection, and since a tow truck had already arrived by the time we got there around 11:20, it was expected to be cleared quickly.
You can follow any responses to this entry through the RSS 2.0 feed. Both comments and pings are currently closed.