Happening now: White Center Promise celebration at Greenbridge Plaza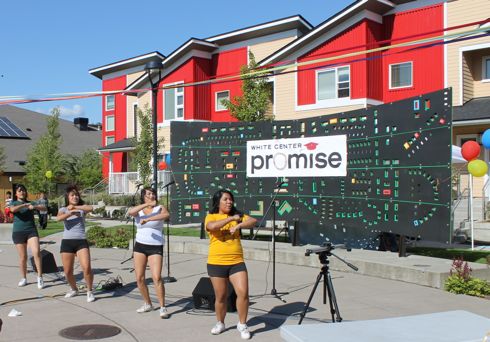 Hundreds of people are having a great time at Greenbridge Plaza right now, as the White Center Promise celebration continues till 6:30 pm. The poverty-fighting initiative is about education in a big way – and local high-school students are helping underscore that, including the cheer team, above, and the Highline High School robotics team, below: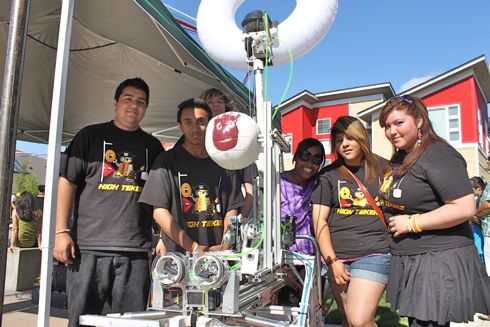 Plenty of sun, and a chance to learn more from WCCDA about the White Center Promise program – "cradle to college to career strategies," as explained here.
You can follow any responses to this entry through the RSS 2.0 feed. Both comments and pings are currently closed.