White Center restaurants: Thai Thai to reopen as Ped Nin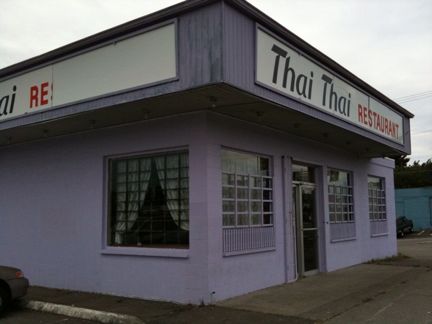 Story and photos by Deanie Schwarz
Reporting for White Center Now
The former Thai Thai restaurant at 11205 16th SW in White Center will be reopening its doors under the new name of "Ped Nin Restaurant," as requested by the late owner Sawang "Sam" Sudthaya, who died last month after a year-and-half battle with cancer.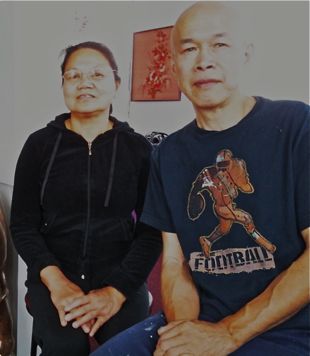 Sam's widow,Orawan and daughter Samantha will continue to run the beloved Thai restaurant with the continued help of Orawan's sister Nujaree in the kitchen and Choothai Chaiboonruang, who spoke with WCN on behalf of the family (Nujaree and Choothai are in our photo at right).
For nearly 30 years at this location, Sam hosted patrons with open arms, as Orawan and Nujaree prepared the dishes that brought back repeat customers for not just years, but decades. It was the quality of the home-cooked meals and the graciousness of the family that brought many diners into the lavender-colored cement building, located just before what is now the northern boundary of Burien.
This bittersweet re-opening has been anticipated by many of their loyal and regular customers who for the past year and a half have wondered how Sam's battle with cancer was coming along. Sam and his wife had returned to Bangkok for surgery and then had come back to White Center optimistic about his recovery and hoping to reopen the Thai Thai. But soon after their return and before they had a chance to reopen, the cancer surfaced quickly again, with no medical solutions. Sam chose to be at home with his family and died there on June 24. He had asked them to continue his life's work but under the new name "Ped Nin," which translated to English is "Black Diamond."
The family is busy doing maintenance on the equipment and building and cleaning the space that sat empty for so long. They hope, depending upon public health inspection schedules, to be open by the end of July. They also are planning to have a website in the future as they begin a new era of the restaurant they are each devoted to. They thank all of their friends who are also their customers for their support as they return to work to fulfill Sam's request at the Ped Nin Restaurant, (206) 246-2246. WCN will let you know when the opening date is finalized.
You can follow any responses to this entry through the RSS 2.0 feed. Both comments and pings are currently closed.