White Center Art Walk: First film festival, and more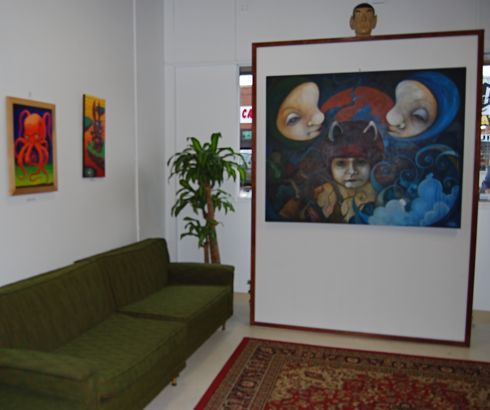 By Deanie Schwarz
Reporting for White Center Now
Saturday night's drizzly cool weather might have kept a few folks from venturing outside, but lots of art lovers were evident at the monthly art walk in the White Center business district, which included a few firsts.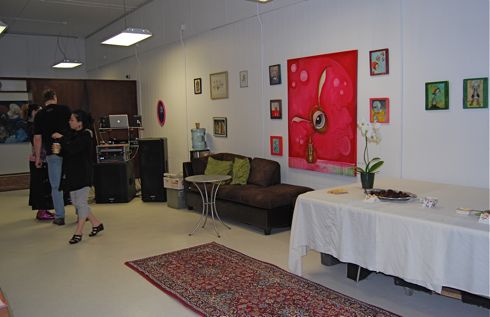 For one: Joining the art walk this month was Herbal Legends, the medical-marijuana dispensary which recently opened on 16th Ave. SW. Owner Chris Cody removed the marijuana from the premises and opened the doors to the community — the only venue to offer complimentary food and beverages. Five artists were showcased in the dispensary, which was designed specifically to display local artists' work.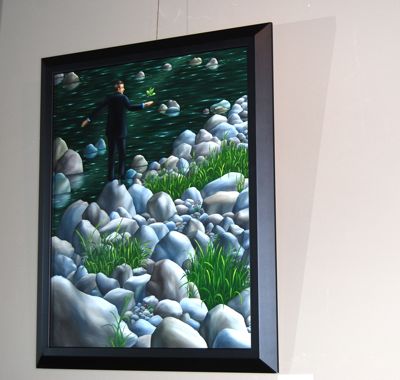 Rich Lehl, a Highland Park resident, showed his oils at Company.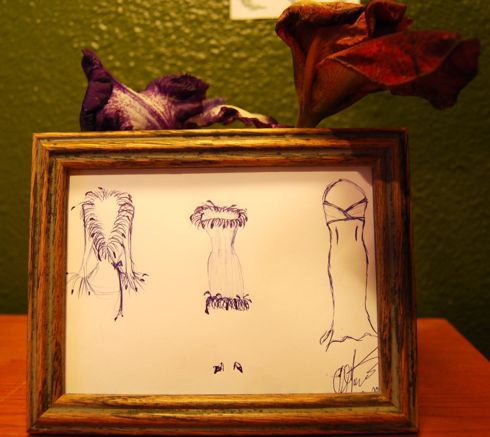 Café Rozella owner Leticia Martinez debuted her couture-influenced fashion sketches. Leticia has training in fashion design and worked for couture and bridal designers before opening Cafe Rozella. More of her work can be found at the cafe, along with artist Renee Bacino's work.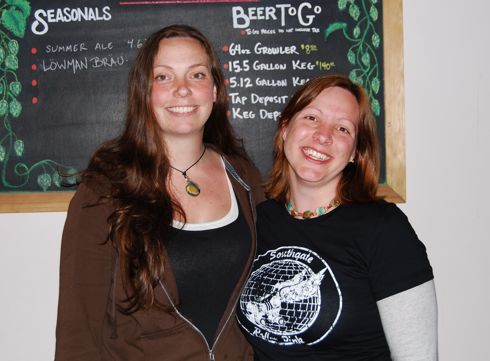 Winning accolades from business owners and viewers alike for their efforts in bringing a free film festival with lots of local filmmakers to White Center, White Center Art Walk organizers Amanda Kay Helmick and Devrim Ozkan are shown here at the last film venue of the evening – Big Al Brewing.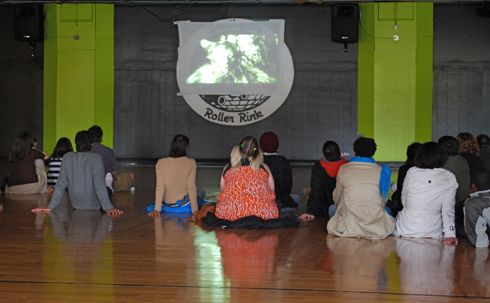 With the theme of "Fairytales," the evening's first venue was Southgate Roller Rink, where the young and young-at-heart enjoyed a number of independent artists who shared their visions and stories with an appreciative audience.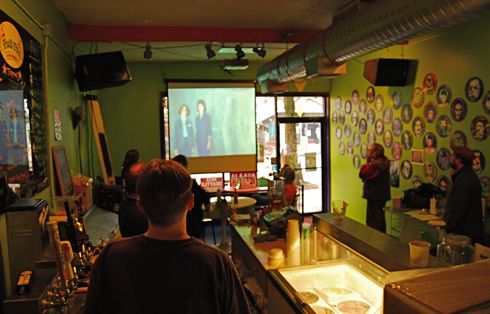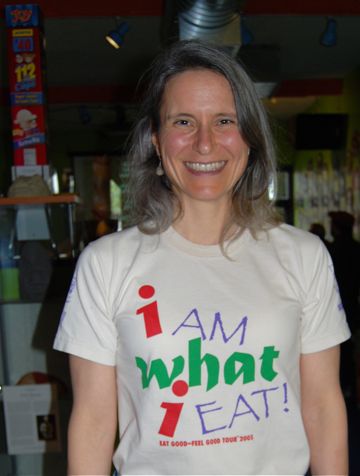 Miranda Taylor, a High Point trustee and activist, was one of the five directors to show their films at Full Tilt Ice Cream. (Miranda's short film "The Good Food Truck" is also available to view on Vimeo.)
The full listing of filmmakers is viewable at whitecenterartwalk.blogspot.com.
You can follow any responses to this entry through the RSS 2.0 feed. Both comments and pings are currently closed.