Opening night tonight for White Center's new Company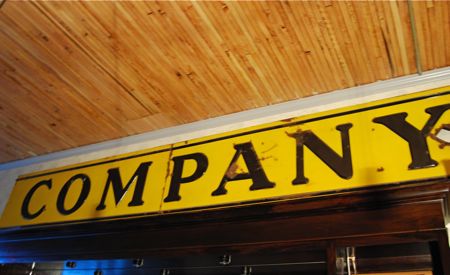 (WCN photos by Deanie Schwarz)
As first reported here earlier this week, after almost a year of work, Company opens today at 4 pm in the heart of White Center's main business district. Prior to Company's "soft open" event last night, owner Jesse Lovell was busy with last-minute details – finalizing the menu, making sure the local art and salvaged industrial signage/lighting is all in place, stocking the bar shelves, de-papering the windows. He told WCN's Deanie Schwarz that the Grand Opening celebration will include an extended Happy Hour through the weekend, starting at 4 pm daily. Company is at 9608 16th SW.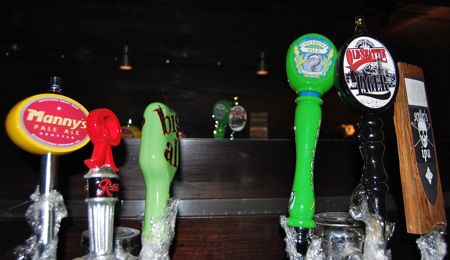 You can follow any responses to this entry through the RSS 2.0 feed. Both comments and pings are currently closed.