White Center restaurants: Be's says it will share space with Crawfish Grill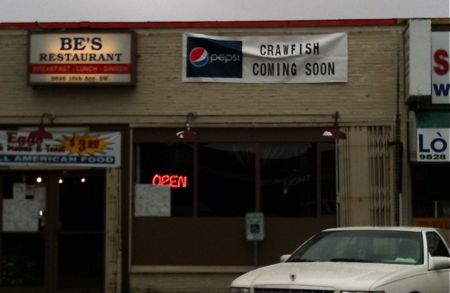 Another new restaurant coming to White Center – sharing space with an existing one. After spotting the banner you see in the photo, WCN contributor Deanie Schwarz checked in with the owner of Be's. She's going to stay open in the mornings, serving breakfast, says Deanie; then in mid-afternoon, Crawfish Grill will take over the space. Deanie says Crawfish is already a successful restaurant in South King County, serving Cajun-style treats like crawfish and catfish, with fresh fish. She's working to get in touch with its owner for a followup.
You can follow any responses to this entry through the RSS 2.0 feed. Both comments and pings are currently closed.