New White Center business: Boost Mobile storefront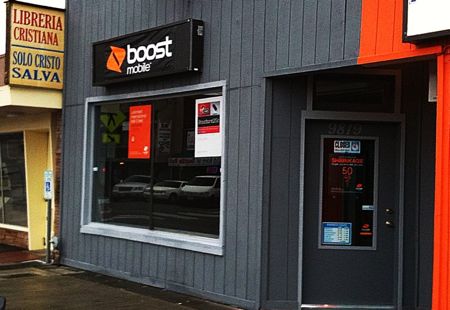 WCN contributor Deanie Schwarz spotted this new Boost Mobile (with Virgin Mobile signage too) store across from Marv's Broiler, at 9819 16th SW. Nobody around to talk to, she reports, but through the windows, it's clear the interior is almost complete, and signage says it will be open Mondays-Saturdays, 10 am-7 pm.
You can follow any responses to this entry through the RSS 2.0 feed. Both comments and pings are currently closed.