New South Delridge business: Rodriguez Secondhand Store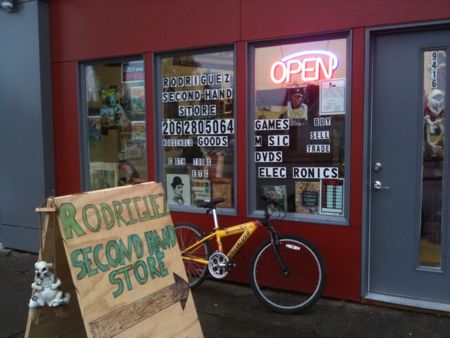 Story and photos by Deanie Schwarz
Reporting for White Center Now
Rodriguez Secondhand Store has just opened in South Delridge, next to 88 Deli. It's owned by Juan and Marla Rodriguez.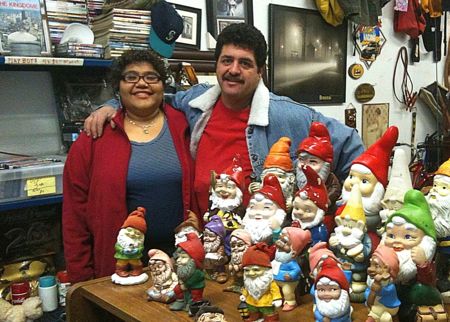 They began selling at the Starlight Swap Meet in Lakewood, then moved to an outdoor location on the parking lot of Jack's Payless Auto Parts on Martin Luther King Way, but being outside under a tent is tough during bad weather, and Juan was pretty tired of hauling their goods in and out every day.
The couple live in Tukwila but decided to find an indoor space for the first time, to run their mom-and-pop business. They say they chose to lease in White Center because it is affordable. The 600-square-foot space is filled with "stuff" from the kitschy to the practical. Magazines are stacked on shelves, coats, pants and purses hang above lawn mowers, or they can even fix the lawn mower and weed-eater you might already have.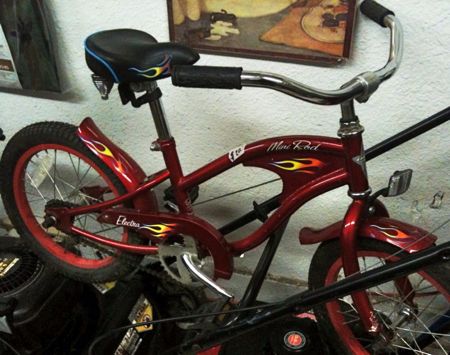 One of their first customers in the store was an older gentleman who has lived in WC for most of his 70+ years. He told the Rodriguezes that it has been many years since there has been a secondhand shop in WC. Some years ago, there was a Goodwill in the area – right now, there's one further south, in Burien – but as far as they know, they are the only one currently in the South Delridge/White Center neighborhood.
They are looking forward to introducing themselves to their neighbor businesses and to serving the neighborhood.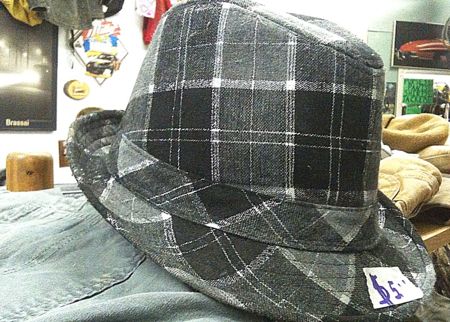 Rodriguez Secondhand Store will be open Mondays-Sundays, 9:30 am-6:30 pm, to begin. They are located at 9416 Delridge Way SW; phone 206-280-5064.
You can follow any responses to this entry through the RSS 2.0 feed. Both comments and pings are currently closed.