White Center Food Bank welcomes hundreds at Greenbridge event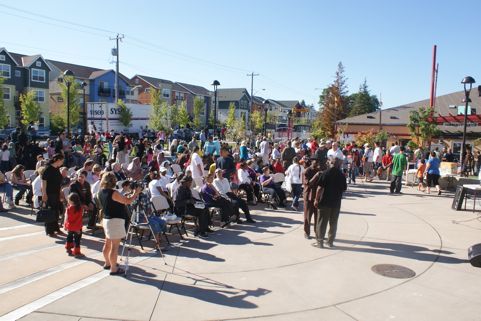 Beautiful night for a barbecue – and cookout is exactly what happened tonight at Greenbridge Plaza, as the White Center Food Bank played host to hundreds, enjoying food and music during a special "Feeding Washington" dinner with a long list of sponsors.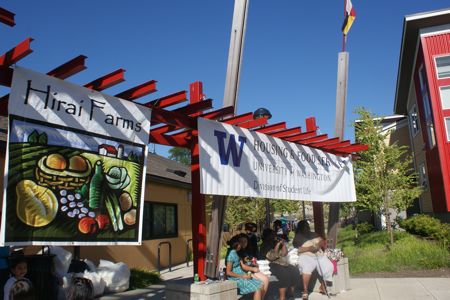 White Center Food Bank executive director Rick Jump explained how the event came together:
You might remember our coverage of the potato donation Rick mentioned – back in 2008. As you heard him say, the same farm donated corn for tonight's event, too. Other fare included barbecue chicken.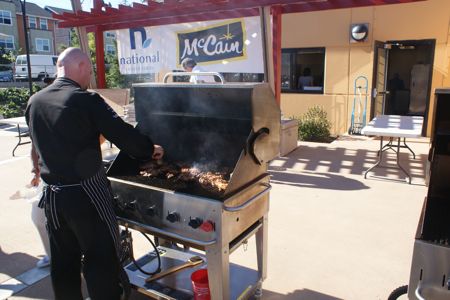 And local leaders had a few words – State Sen. Joe McDermott was there, as was the person running unopposed for the seat he's leaving to run for County Council, State Rep. Sharon Nelson: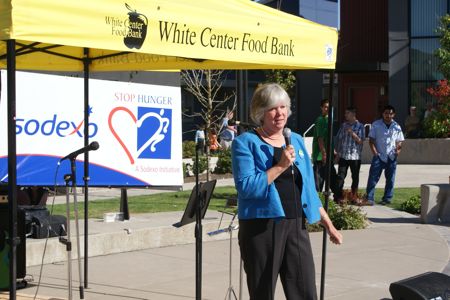 Tonight's event also included live music by Septimus:
Here's what Feeding Washington is all about. Meantime – if you happen to be going to the West Seattle Outdoor Movies presentation of "Fantastic Mr. Fox" this Saturday night (4400 California SW courtyard in WS, free, bring your own chair/blanket, movie starts at dusk but there's always a preshow activity), donations will be collected for WC Food Bank (and its friends at WS Food Bank).
Tags: Greenbridge, White Center Food Bank
You can follow any responses to this entry through the RSS 2.0 feed. Both comments and pings are currently closed.