'Green jobs' training showcased at future White Center development site
(Video and photos by Cliff DesPeaux)
For White Center Now and partner site West Seattle Blog, photojournalist Cliff DesPeaux covered today's "Got Green?" "green jobs"-program media event at SW 100th and 13th SW, on the site of the future Strength of Place Initiative (SOPI) Village in WC. The video above is from the media briefing that kicked off the event, at one of the existing houses that will be demolished as part of the revving-up project: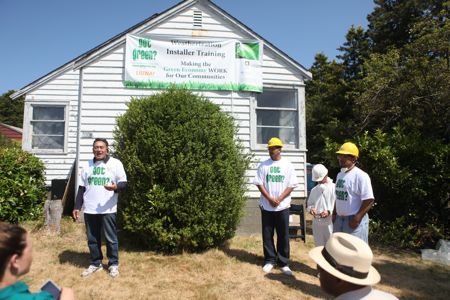 SOPI is a project to create 30 future housing units, involving the White Center Community Development Association as well as both the West Seattle-based Delridge Neighborhood Development Association and Capitol Hill Housing. The workers who are training in weatherization techniques at the future demolition site are hoping to be providing as part of a City of Seattle project that organizers say will kick off this fall. As part of today's event, Seattle Deputy Mayor Darryl Smith was on hand (he speaks about 5 minutes into our video clip). RIght now, 14 trainees are learning at this site. A walking tour followed the briefing, going inside the house to see what the trainees are working on – such as measuring for insulation: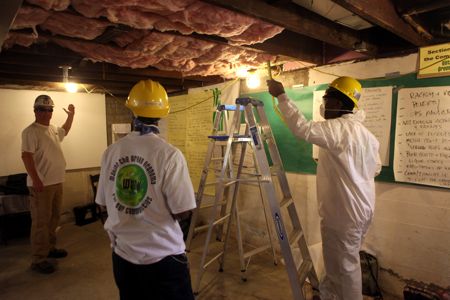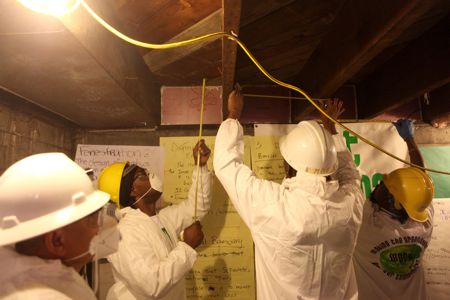 In the next photo, Michael Siva is working in the crawl space: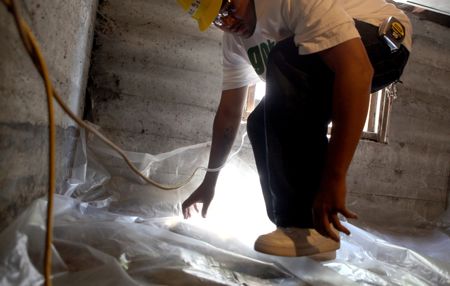 Placards at the training site reminded onlookers what the project's about: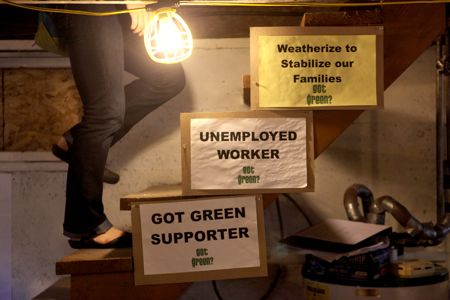 You can find out more about Got Green? here. As for Strength of Place Initiative, groundbreaking is set to happen later this summer – here's one of the renderings: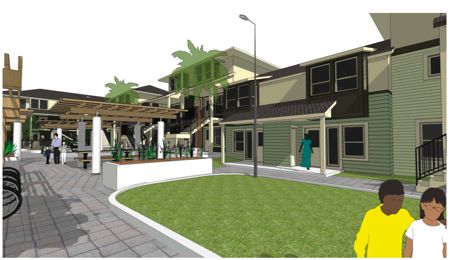 Its description, from project managers:
Located on the corner of SW 100th Street and 13th Avenue SW, the project will have 30 apartments ranging from one-bedrooms to three-bedrooms for low-income families making less than about $55,000/year. Strength of Place Village will also deliver living-wage construction jobs to White Center and will be green built to the Washington State Evergreen Sustainable Development Standard.
Tags: Got Green, Strength of Place Village
You can follow any responses to this entry through the RSS 2.0 feed. Both comments and pings are currently closed.