Video, photos: White Center Jubilee Days Parade 2010!
A bit chilly – but spirited all the same – as the White Center Jubilee Days 2010 parade rolled on down the boulevard. Or trotted. Many of the horseback entries were truly resplendent, as that clip and this next photo, both shared by Deanie, show: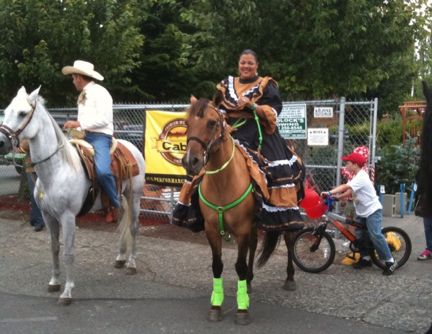 Gill shared this photo of a very young rider in the parade: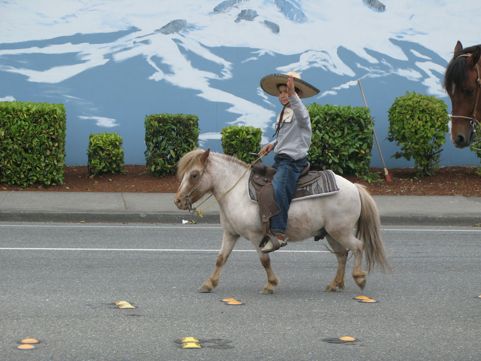 Lots of marchers, too. Here's Deanie's video of the famous Seattle Schools All-City Band:
And a photo of the Dolls drill team: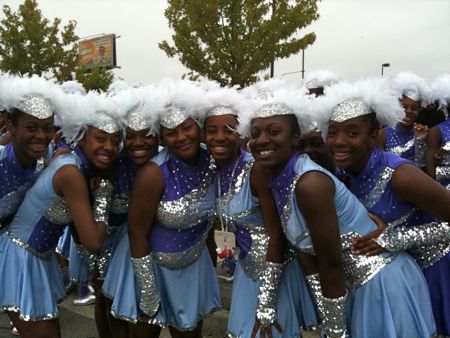 Deanie got another drill team, the Electronettes, in fine form:
And what local parade would be complete without the legendary Seafair Pirates? Gill's photo catches the cannon smoke, too: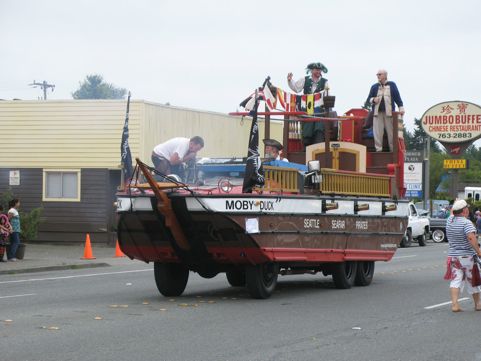 You don't have to wait long for the next local parade – the West Seattle American Legion Post 160 Grand Parade is next Saturday, down California SW in West Seattle from the Admiral District to The Junction business district, starting at 11 am.
You can follow any responses to this entry through the RSS 2.0 feed. Both comments and pings are currently closed.