White Center Jubilee Days update: Saturday street-fair scenes!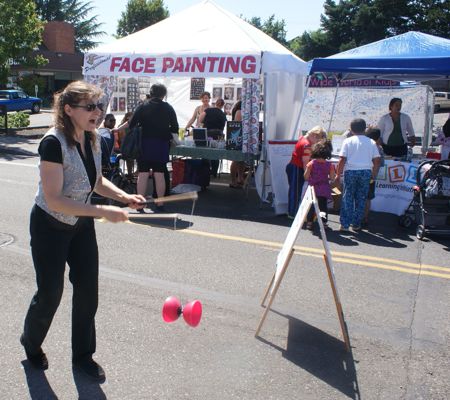 Sure, the White Center Jubilee Days street fair is a place for fun. But it's also a great place to meet the neighbors who keep your community running, often from behind the scenes. The North Highline Unincorporated Area Council has a booth (where they were gathering messages of appreciation for former White Center storefront King County Sheriff's Deputy Jeff Hancock):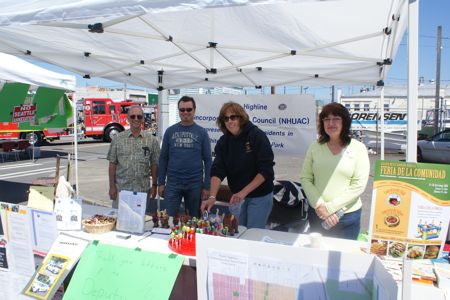 If you saw the annexation-related sign in the background – that wasn't part of the NHUAC booth, but instead belonged to the one nearby where we found Liz Giba: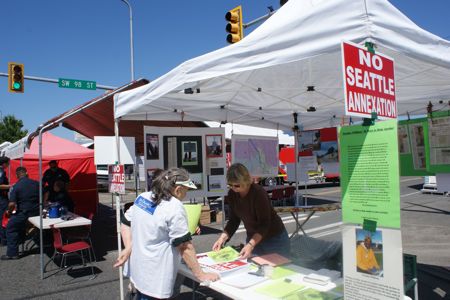 Lots more familiar faces at the fair – including at the White Center Food Bank booth (that's executive director Rick Jump at right) – looking ahead to its big Harvest Dinner and Auction fundraiser on October 16th (5:30 pm, Brockey Center at South Seattle Community College):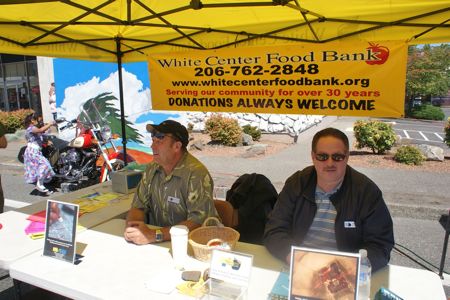 Did you notice the little girl checking out the motorcycle in the back of that shot? Mark Elliott told us that if you come to the WC Food Bank booth and make a donation – you can get your photo taken on it too: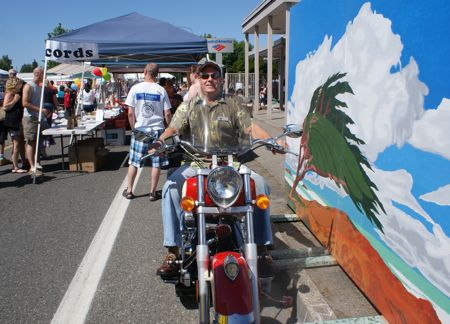 Also on hand – Sean Healy from White Center Community Development Association: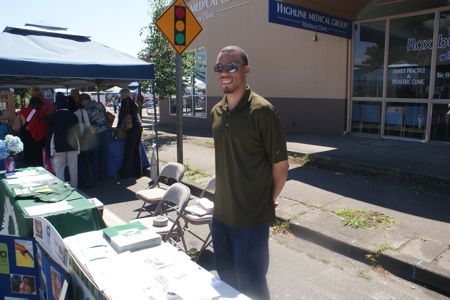 Sean also leads the White Center-South Delridge Community Safety Coalition, which has its next meeting at 6 pm Thursday (WC DSHS office), great place to be if you have neighborhood crime/safety concerns and want to bring them up not just with neighbors, but with law-enforcement authorities, who are always represented. Back to who's at Jubilee Days – we photographed Mark Ufkes in the White Center Chamber of Commerce's booth: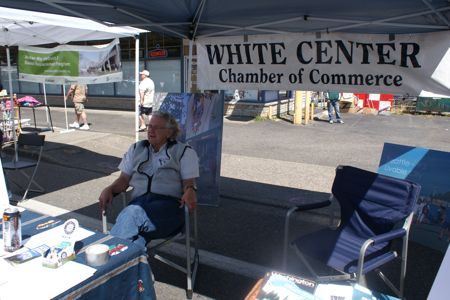 The North Highline Fire District, of course, is there – with personnel, fire trucks, and more: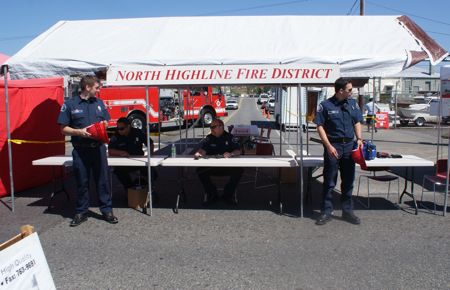 And if you're interested in talking about politics – say hi to our area's biggest political group, the 34th District Democrats: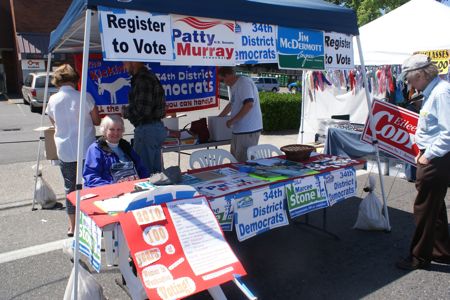 Businesses are represented at the street fair too – Kirk Mead was there on behalf of Alaska USA Credit Union, which is just over the West Seattle line at Westwood Village QFC: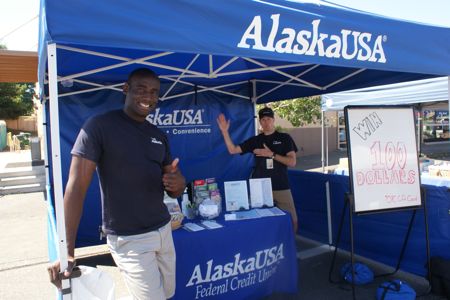 And yes, fun stuff too. Especially for the little ones – look at the great signage for the kids' zone: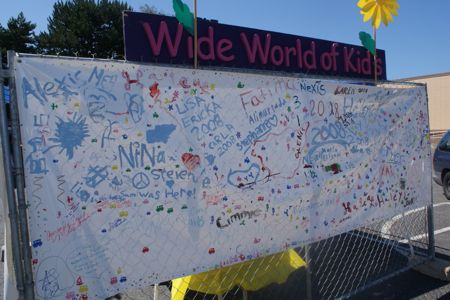 Inside, a shady place to create:
If you missed it on Saturday, it all gets going again on Sunday – but first, a parade! That starts at 10 am. All the Jubilee Days info you could possibly need is here.
Tags: White Center Jubilee Days
You can follow any responses to this entry through the RSS 2.0 feed. Both comments and pings are currently closed.