500 volunteers set for White Center Spring Clean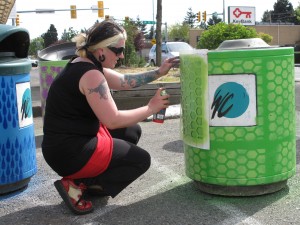 (Photo posted on WCN after last year's Spring Clean)
This Saturday is the big day, and according to the White Center Community Development Association site (you can see its latest headlines any time atop the right sidebar), registration has closed with 500 volunteers – more than last year's turnout! 8:30 am-2:30 pm is the time, 17th and Cambridge is the starting place. You can also read more about it in the White Center Chamber of Commerce's latest newsletter.
Tags: White Center Spring Clean
You can follow any responses to this entry through the RSS 2.0 feed. Both comments and pings are currently closed.