Next week: Celebration of Cherisse Luxa's life – you're invited
Liz sent us this with a reminder of the event coming up a week from tomorrow: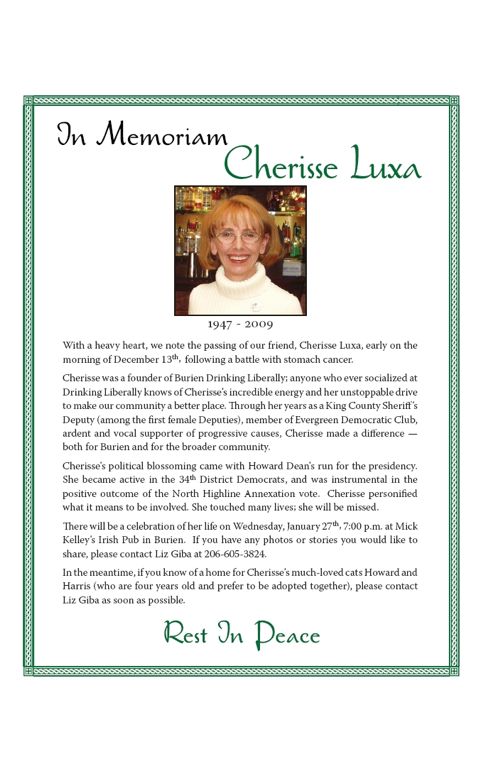 As we've said before, though we didn't know Ms. Luxa for long, she was a tremendous help with coverage of complicated White Center/North Highline issues here on WCN, and while covering 34th District Democrats meetings for West Seattle Blog and WCN, we saw what a tremendous force she was there. So we appreciate her contributions as well as everything else for which she has been and will be feted.
Tags: Cherisse Luxa
You can follow any responses to this entry through the RSS 2.0 feed. Both comments and pings are currently closed.