Sheriff Rahr's tribute to the murdered Lakewood officers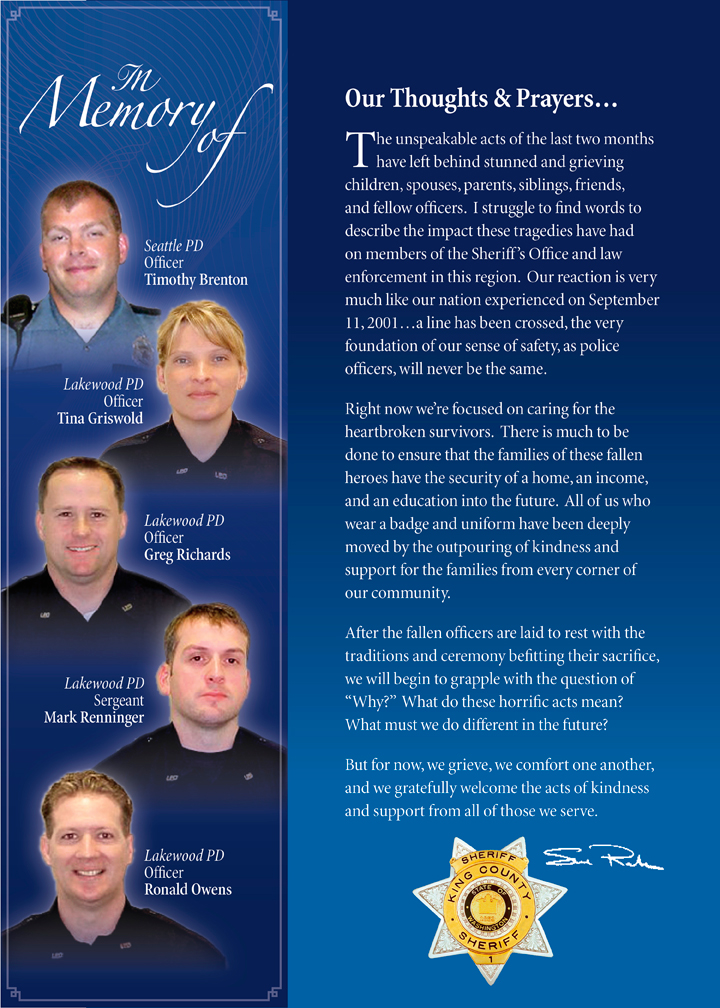 The Lakewood officers' memorial is happening this afternoon – live on just about every local TV channel and website.
Tags: king county sheriff's office
You can follow any responses to this entry through the RSS 2.0 feed. Both comments and pings are currently closed.