PARKing Day dream: Imagine … a White Center Farmers' Market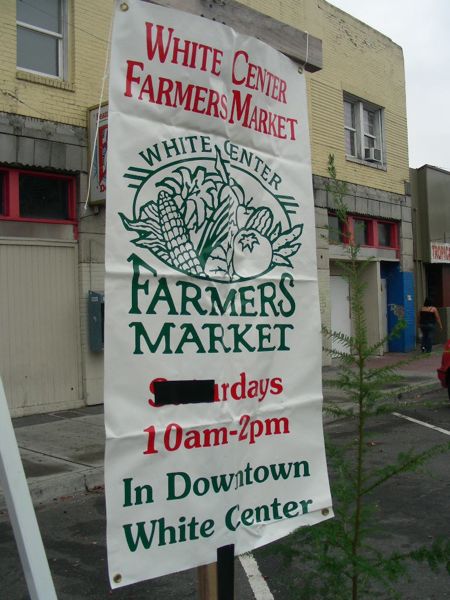 Dreaming of a future White Center Farmers' Market is part of what the PARKing Day "park" is all about. Till 3 pm, you can see the "park" set up by White Center Community Development Association and Technology Access Foundation — with that banner, some greenery, fresh produce, and of course, technology — in the parking spaces by Full Tilt Ice Cream on 16th SW, west side of the street, a short ways south of Roxbury. Staffing the "park" when we stopped by a short time ago — WCCDA's Sopha Danh and TAF's Richard Brown: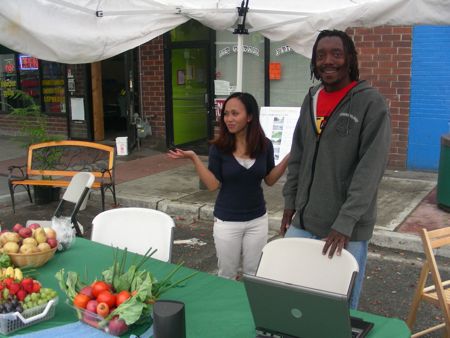 TAF is also promoting its free TechStart classes – all listed on this handy white board at today's "park":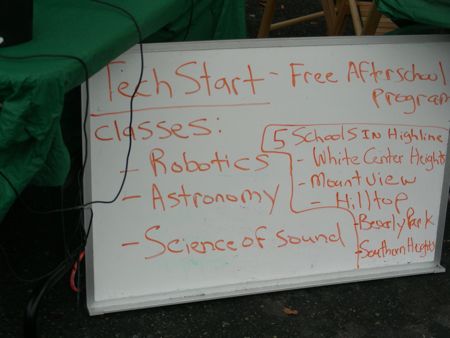 PARKing Day is happening nationwide – with people setting up temporary "parks" like this one to remind us that urban greenspace is vital to healthy, happy city living (among other things!).
Tags: PARKing Day, TAF, wccda
You can follow any responses to this entry through the RSS 2.0 feed. Both comments and pings are currently closed.