Happening now: Cattywampus Kids' first day; 'Save the Babies' donation drive at Full Tilt
Two great reasons to get down to downtown White Center right now – and they're just a few doors apart from each other:
You'll find Lonjina and Nina inside the Center Studio space at 9611 16th SW, it's the first edition of their monthly pop-up stuff-for-children shop Cattywampus Kids, with clothing, toys, and more, until 7 pm.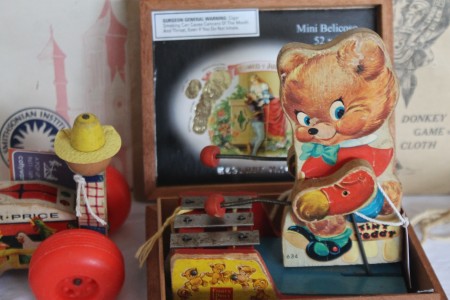 We first told you about Cattywampus here a week and a half ago. A few doors down at Full Tilt Ice Cream, until 10 pm tonight, you're invited to bring a donation for local families in need – formula or baby food, in particular – and you'll get a coupon for a free scoop of FT's fabled ice cream. Ashley (left) and FT co-proprietor Ann are spearheading the "Save the Babies" one-day collection drive: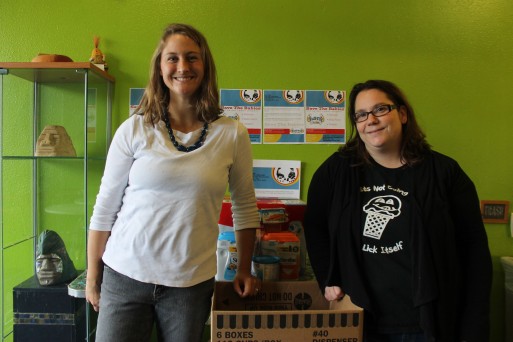 Take the kids and go meet cool people doing cool things!
You can follow any responses to this entry through the RSS 2.0 feed. Both comments and pings are currently closed.