White Center Weather Watch: Downtown power outage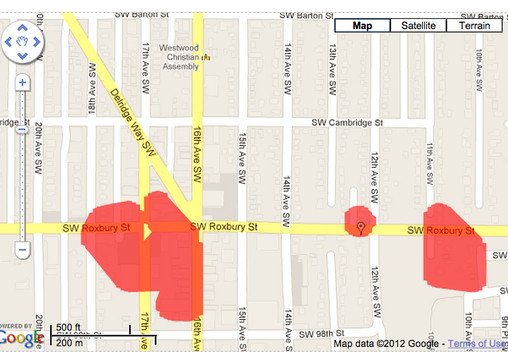 Thanks to Athena at Meander's for flagging us on this – it wasn't on the Seattle City Light outage map till a short time ago: There's a power outage in downtown White Center. 65 customers (one customer = one business or home) affected, says SCL. Might not be back on till 4 pm. Looks like it's affecting the north side of Roxbury around 16th, 17th too.
You can follow any responses to this entry through the RSS 2.0 feed. Both comments and pings are currently closed.