New White Center business The Center Studio celebrates its grand opening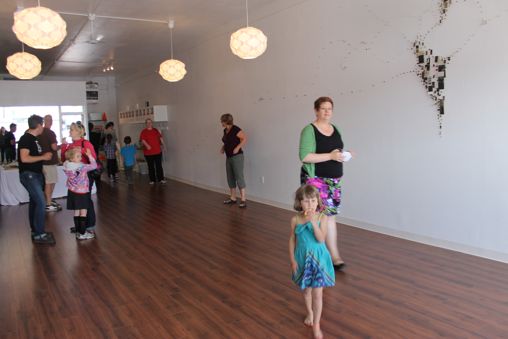 In downtown White Center till 6 pm, you are invited to come celebrate The Center Studio's grand opening (9611 16th SW).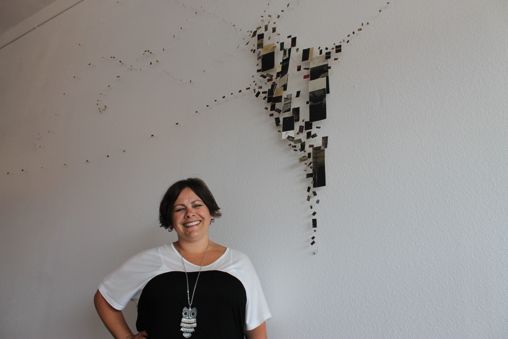 Meet proprietor Lonjina Verdugo (above), admire RobRoy Chalmers' art (behind Lonjina in the photo), have a snack and/or sip, and if you are bringing kids – there's a bouncy house out back!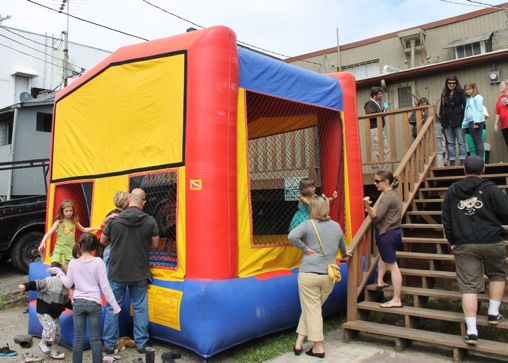 See the class info at whitecenterstudio.com.
You can follow any responses to this entry through the RSS 2.0 feed. Both comments and pings are currently closed.